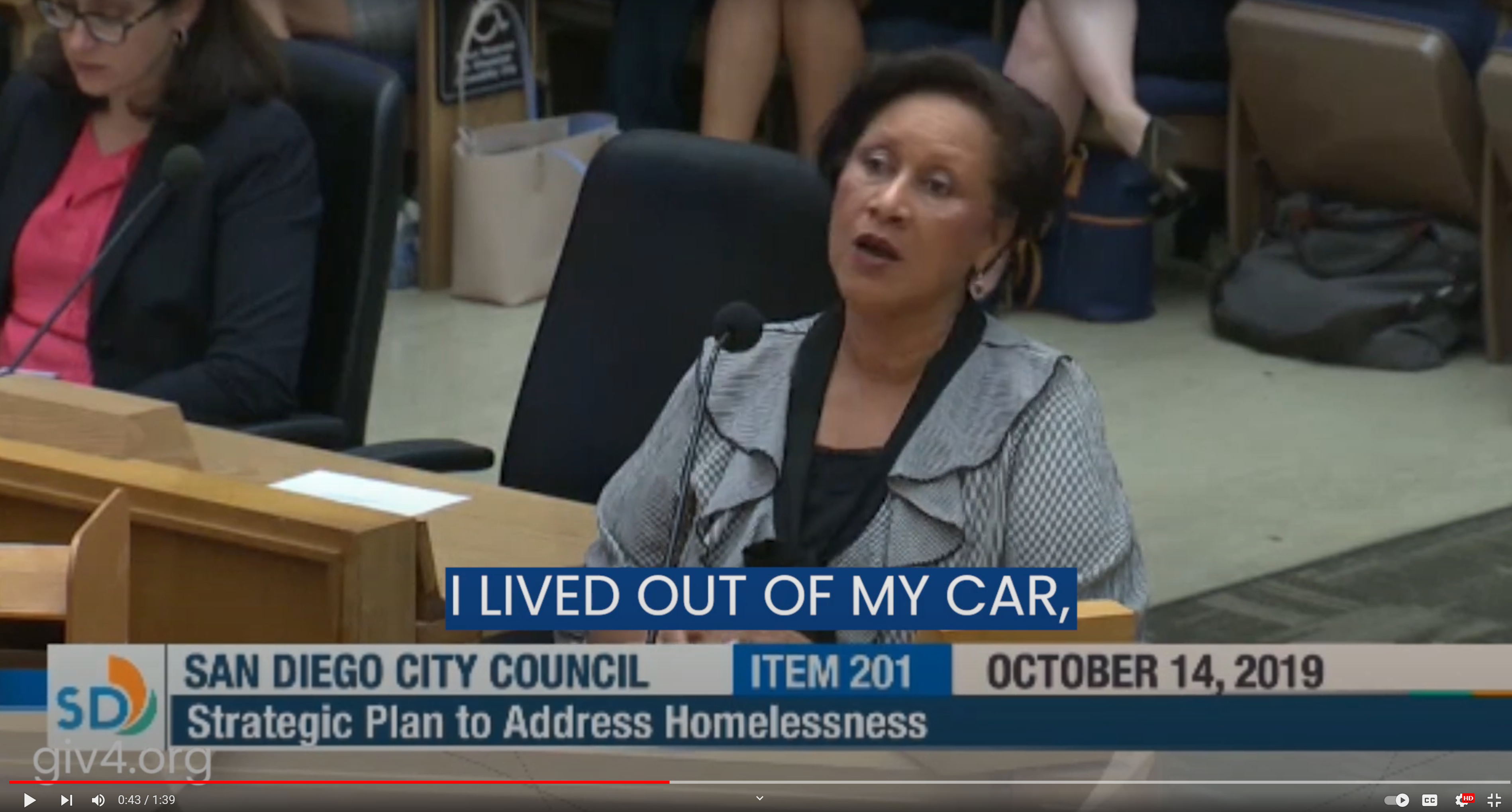 Ensures policymakers hear from those with lived experiences of homelessness

Looking for board members

giv4 Category: Systems Change

Contact for more information:
The Homeless Experienced Advocacy and Leadership (HEAL) Network is a program of the San Diego Housing Federation (SDHF). SDHF's membership includes non-profit and for-profit affordable housing developers, community development financial institutions (CDFI's), affordable housing management companies, residents of affordable housing, and individuals interested in having a positive impact on the issues of affordable housing and homelessness. 
---
What makes HEAL unique in its approach to addressing homelessness?
HEAL brings the voices of individuals with lived experience of homelessness— who have been most impacted by this crisis— into critical local discourse in a meaningful and effective way, to elevate the discussion, to emphasize the humanity of the affected individuals, and to move public policies toward strategies that are more focused on the individuals who are impacted by this crisis.

---
What is a misconception you think the public has about homelessness?
Three misconceptions about homelessness are:
Homelessness is due to an individual's preference to be homeless
Homelessness is the result of an individual's "poor choices"
Those who experience homelessness are lazy and criminals
The reality is that homelessness can be caused by a great variety of factors, including the lack of affordable housing, economic conditions and personal hardship, domestic violence, mental or physical disability, and many more individual circumstances.
---
When was the organization founded?
HEAL began in 2019 and has been present ever since advocating in the City of San Diego and North County San Diego. We plan to expand shortly to East and South San Diego County.
---
You are part of the "systems change" giv4 homelessness category. Can you explain more what work HEAL does in this area?
HEAL trains and engages individuals with lived experience of homelessness to share their stories, inform dialogue on the issue of homelessness, and advocate for solutions. Participants examine the scope of the homelessness crisis, explore racial disparities and COVID-19 impacts, learn about the legislative process, develop skills to tell their stories for advocacy, and participate in local and state meetings/hearings on homelessness issues.
---
giv4 provides general operating support through this grant. (Why? Learn more). However, if this funding would be useful for homelessness prevention, how would it be used?
giv4 funding will support advocacy training for our participants in Central and North County and help grow additional advocacy and leadership trainings in East, South, and North County. As part of the training, the program provides on-site social worker to support participants through their traumatic experience, and a stipend for their participation. In order to receive their stipends, HEAL members will be assisted in creating a savings account through Self-Help Credit Union bank account, where they can benefit from financial tools and resources for the long-term.
---
What else would you like donors to learn about your organization?
Please take a look at this video, where HEAL members share in their own words their perspectives on homelessness and advocating for solutions.
I would love to learn more directly from HEAL