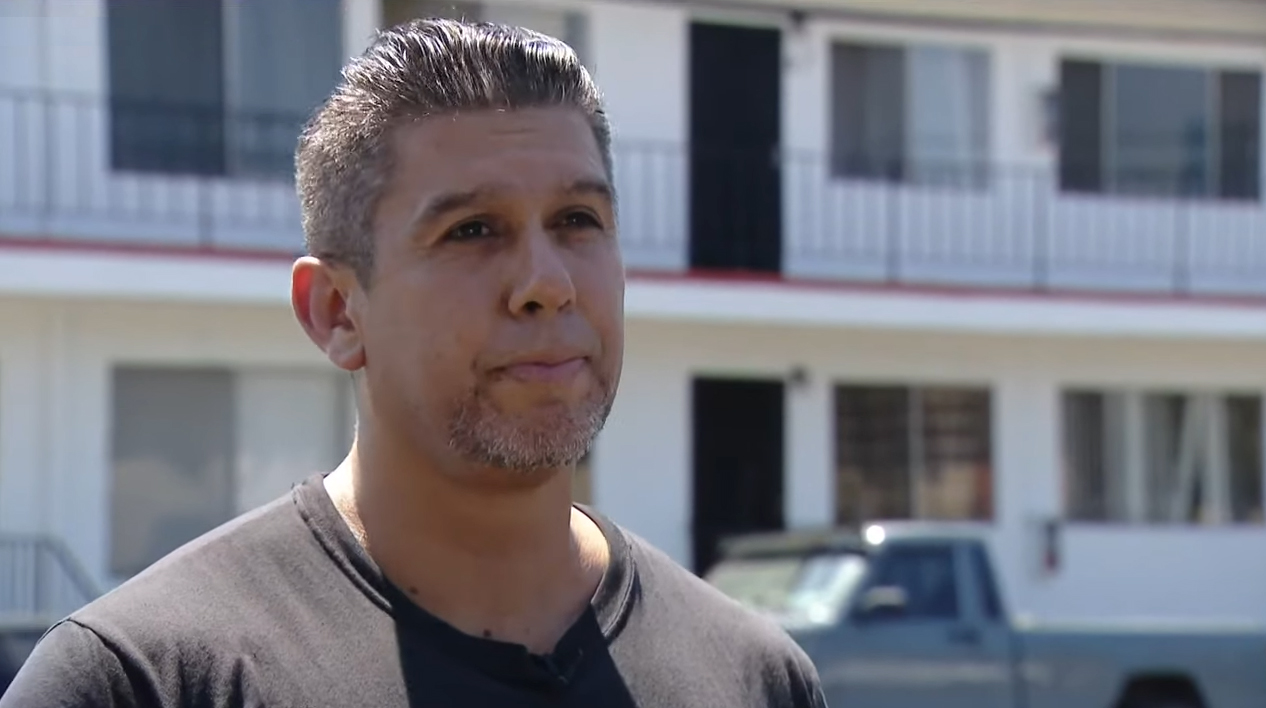 giv4 Category: Prevention

Contact for more information:
HousingHelpSD.org is a one-stop resource supporting San Diegans struggling to pay rent, stay housed, and understand their housing rights. HousingHelpSD.org is a project of the San Diego Eviction Prevention Collaborative, hosted by City Heights Community Development Corporation.
---
What makes your organization unique in its approach to addressing homelessness?
We address homelessness before it happens. Many people are one lost job, one medical setback, or one emergency away from being homeless. Through the Collaborative, agencies share information and strategies to keep individuals and families housed. We meet weekly to prevent avoidable and illegal evictions. If we can keep people in their homes and prevent evictions—even for just a month—we can counteract displacement, deter homelessness, keep kids in school, and help our community thrive.
---
What is a misconception you think the public has about homelessness?
The assumption people are homeless because of moral failures or "choosing" to be homeless. Homelessness can happen to anyone. Most people at risk of homelessness are one pay check away from homelessness, because of an unexpected medical bill or car repair. Others are unjustly evicted, affecting their credit, costing them more money, and making it nearly impossible to rent another home. Losing housing can cause a quick spiraling effect - it is much more difficult to keep a job or overcome health issues without stable housing. That's why prevention efforts to keep individuals and families housed are so important.
---
When was the organization founded?
The San Diego Eviction Prevention Collaborative was formally launched in November, 2020 after months of research, connecting and organizing. The region needed a coordinated system of eviction prevention. Very few resources and services exist for tenants and it was hard for them to find resources and attorneys to represent them. City Heights Community Development Corporation launched an emergency relief program in 2019 and now also convenes the San Diego Eviction Prevention Collaborative, which is co-led by other significant tenant support organizations, including Legal Aid, Jewish Family Service, and ACCE.
---
You are part of the "prevention" giv4 homelessness category. Can you explain more what work your organization does in this area?
Preventing evictions is more effective, more humane and a cheaper way to prevent homelessness. Evictions are costly and difficult for both tenants and landlords. The SD Eviction Prevention Collaborative focuses on preventing unjust and illegal evictions through a coordinated system of tenant focused services and resources. We connect tenants with attorneys, rent relief funding and vital information about their rights. We provide online links to resources (rent relief funding) and information (weekly online workshops) to tenants through HousingHelpSD.org, the first online tenant resource hub in San Diego. We reach out to them through television, radio, digital ads and direct texting, as well as through organizations serving tenants to link them to these vital resources.
---
giv4 provides general operating support through this grant. (Why? Learn more). However, if this funding would be useful for homelessness prevention, how would it be used?
Donors can be assured that their funding will prevent evictions by helping maintain and establish our coordinated system of services and resources for tenants in San Diego. We will use any additional funds to support the rental assistance program. As of mid-2021, we are distributing an average of $20,000 a week in rent payment checks and utility bills and the need is great, so extra funding will keep more families housed.
---
Has your organization been featured in the media recently?
When the Eviction Moratorium Ends. KPBS, June 25th, 2021. Attorney Gilberto Vera from Legal Aid Society of San Diego and Grace Martinez, Director of ACCE San Diego explain more about tenant's rights and the need for a housing rights culture in San Diego.
Housing Help San Diego aims to help residents at risk of eviction, KUSI, April 5th, 2021. About the launch of the San Diego Eviction Prevention Collaborative and HousingHelpSD.org where tenants can get more information regarding financial and legal assistance to help them stay in their homes.
Protecciones a inquilinos se extienden Telemundo, June 29th. A Spanish-language video about San Diego rental protections.
---
What else would you want people to know about City Heights CDC?
As a place-based non-profit in City Heights for the last 40 years, we are committed to standing with the community through good times and bad. We have 405 units of affordable housing that anchor us in this vibrant neighborhood. During the COVID-19 pandemic, CHCDC has been focused on basic needs (food & housing) for families and on financial relief for local small businesses. Partnering with local funders and donors, we have helped over 600 households stay in their homes, distributing food to 400 families monthly and creating two funds to give direct grant assistance to 70 businesses. Thankfully, we were able to respond swiftly to the financial hardships many San Diego workers have faced as they navigated reduced work hours or lost employment. We continue to be committed to addressing the most crucial needs of families and individuals during this difficult time.
In 2019, we initiated the One Month Away rental assistance program, which provides rental assistance and case-management support to eligible households on the verge of eviction. We have an established intake, qualification, and disbursement system in place to serve tenants who have had a loss in income due to COVID-19, are undocumented, ineligible for government assistance, or on fixed low incomes. We are skilled in serving Limited English Proficiency, low-income, and other hard-to-reach populations thanks to our experienced, multi-lingual staff and existing programmatic structures and networks embedded in these vulnerable communities. Our Housing Case Manager educates families on how to communicate with their property owners and how to advocate for their rights. Further, our intake is done over the phone in multiple languages, rather than through an online form, in order to overcome the digital barrier. Additionally, we are able to serve populations that are not eligible for many other relief programs.
I would love to learn more directly from HousingHelpSD.org