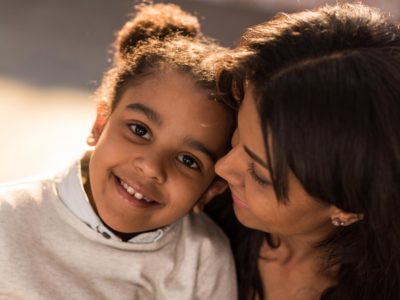 Looking for volunteers & in-kind donations

giv4 Category: Prevention

Contact for more information:
YWCA provides comprehensive services through its Becky's House® Domestic Violence Programs, which include crisis interventions, housing solutions, and advocacy services for adult and child survivors of domestic violence.
---
What makes your organization unique in its approach to addressing homelessness?
Domestic violence and homelessness are complex, interconnected issues in our community. Leaving an abusive situation can also mean losing financial and housing security. In fact, 57% of women experiencing homelessness report domestic violence as the immediate cause. Disturbingly, victims may believe they have no option other than to live in unsafe environments, including staying with their abuser. Without access to resources and stable housing, they face daunting challenges to safely escape and rebuild their lives.
YWCA provides a wide array of safe housing solutions and integrated services to ensure domestic violence survivors gain the protection, education, and specialized care they need to avoid homelessness and begin their recovery. Through our flexible options for all genders, we empower survivors to regain control of their lives and choose the services they deem best to heal from trauma, improve their economic and housing stability, and establish a path for lasting independence.
---
What is a misconception you think the public has about homelessness?
A common misconception is believing that homelessness is a deliberate choice and only affects certain people.
Domestic violence victims are often isolated without access to household finances, good credit, or other means to escape as a result of financial and emotional abuse. Far too often, as the violence and abuse continue to escalate, adult and child victims must flee to protect themselves without a safe place to live. Studies have also shown that 80% of women with children experiencing homelessness have been affected by domestic violence.
Without recognizing the complexity of the issue and the underlying factors, it can be difficult to understand the unique circumstances of people experiencing homelessness. Our approach focuses on compassionate and diverse solutions to prevent homelessness and help survivors gain long-term housing stability.
---
When was the organization founded?
Founded in 1908, YWCA of San Diego County was spearheaded by Mrs. G. Aubrey Davidson, an accomplished civic and community leader, and Dr. Charlotte Johnson Baker, a pioneer of the women's suffrage movement in California and the first female physician to practice medicine in San Diego. Together, they were joined by a prominent group of women leaders to incorporate the organization and help disadvantaged women through cultural, social, and economic improvement programs.
For over 110 years, along with our national YWCA network, we have been at the forefront of the most critical social movements in American history — from women's empowerment and civil rights, to affordable housing and pay equity, to violence prevention and health care reform. Our programs have evolved over time to address the unique needs of women, people of color, domestic violence survivors, families experiencing homelessness, and other marginalized groups in San Diego County.
---
You are part of the "prevention" giv4 homelessness category. Can you explain more what work your organization does in this area?
Without financial resources or a support network, domestic violence victims often face the impossible choice of staying in an unsafe home or living on the street. YWCA provides immediate protection, shelter, and services to help survivors safely escape their abuser and prevent homelessness.
Through our emergency and longer-term housing programs, we help survivors learn the dynamics of abuse, begin their healing process, develop life skills, and create a plan toward economic and housing stability. As they pursue legal protections, education, and employment opportunities, survivors build the foundation to strengthen their futures. When they are ready to move to permanent housing, we help them set realistic financial plans, evaluate their housing options, and understand tenant lease obligations. Our temporary financial assistance and ongoing case management services further support their success as they transition to independent living and achieve lasting stability and self-sufficiency.
---
Is your organization looking for volunteers? Are you looking for committee/board members with particular skill sets? Do you need in-kind donations of any sort?
YWCA is always interested in partnering with volunteer groups to help support our programs, primarily through external activities such as in-kind drives for client needs, fundraising, and community engagement opportunities. Additionally, we are actively recruiting corporate executives, senior managers, and community leaders to join our Board of Directors to further advance our mission.
In-kind donations of new household and essential items are needed to help welcome survivors and their families as they begin to rebuild their lives and establish their own homes. If you are interested in hosting a donation drive, please review our current wish list.
For more information about volunteer opportunities, in-kind needs, or other ways to support our programs, please contact Darlene Moreno, Development Coordinator at 619.239.0355 x225 or [email protected].
---
What else would you want people to know about your organization?
Domestic violence is indiscriminate affecting all genders, including 1 in 4 women and 1 in 7 men, regardless of their background. Patterns of abusive behavior by one partner over another to gain power and control in a relationship may vary, and often include physical, sexual, psychological, emotional, and financial abuse. As one of the most pervasive threats to safety and wellbeing, survivors are in dire need of integrated multi-generational services to end the cycle of violence.
YWCA provides life-saving services to help adult and child survivors in San Diego County safely escape abuse, avoid homelessness, strengthen their family, and, ultimately, transform their lives. Serving all genders and ages, our Becky's House® Domestic Violence Programs empower survivors to heal from trauma, improve their economic status, obtain stable housing, and build a solid foundation for a healthy and thriving life.
I would love to learn more directly from YWCA!