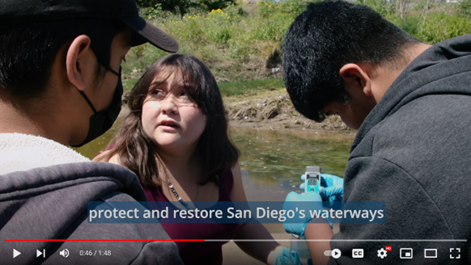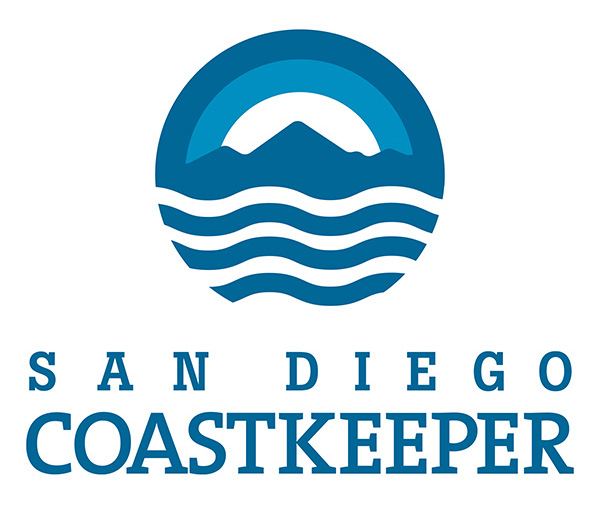 Highlighted Program: Pure Water

giv4 Category: Immediate Physical Impact

Contact for more information:
San Diego Coastkeeper employs a strategic combination of science, advocacy, education, and community outreach to most effectively address existing and emerging climate and water-related issues. We are the region's leading clean water and climate advocacy nonprofit organization with unparalleled credibility, expertise, and broad partnerships.
---
What makes your organization unique in its approach to addressing climate change?
Access to clean water is a prerequisite for the well-being of all San Diegans and our environment. We strive to secure long-term, sustainable funding for vital stormwater projects and to drive progress toward integrated water management in San Diego for a healthier and more climate and drought-resilient future.
---
How do climate/environmental changes affect the San Diego region specifically? How can people in San Diego become a part of local solutions?
In recent years, we've all witnessed first-hand the increased risk of drought, local drinking water scarcity, and urban runoff pollution. Worsening these issues is the region's overdependence on expensive, high-emission imported water and aging infrastructure. And this speaks nothing of the effects of rising sea levels.
Decades of underfunding and mismanagement lead to poor water quality and failing stormwater infrastructure. These disproportionately affect historically underserved and vulnerable communities. Funding for stormwater infrastructure and maintenance, as well as integrated water management approaches and initiatives, are needed to protect the community and environmental health and address the impacts of climate change.
People in San Diego can help as follows:
---
When was the organization founded?
San Diego Baykeeper was founded in 1995 to combat pollution in San Diego Bay. The two-person team worked to stop toxic waste and hold polluters accountable for restoring the Bay's ecosystem. Over the years, the organization evolved from Baykeeper to Coastkeeper and has grown to address water challenges throughout San Diego County.
We have achieved many successes, including reducing sewage spills in San Diego by 90 percent, leading the effort to establish Marine Protected Areas along our coast to protect ocean biodiversity, and advocating the region's first large-scale wastewater recycling project, Pure Water San Diego.
Over the years, we have also engaged thousands of volunteers in beach cleanups, ran California's largest volunteer water quality monitoring program, and provided water and climate science education to nearly 20,000 students and teachers.
---
Are there any recent news articles/publications/videos by or about your organization that you'd like to highlight?
Videos and Resources
Local Media
Blogs
---
Is your organization looking for volunteers? Are you looking for committee/board members with particular skill sets? Do you need in-kind donations of any sort?
Yes, San Diego Coastkeeper is always looking for volunteers. We offer opportunities for groups and individuals to participate in community beach cleanups, riverbed restoration events, self-guided cleanups (Six Cleanup Challenge), and corporate volunteer opportunities (Sponsored Beach Cleanups). We rely on volunteers to amplify our reach, success, and impact, and we see them as essential stakeholders in their organization. Additionally, we are looking for legal-standing members to help advocate for stronger environmental protections. We also have a volunteer advocacy program, Clean Water Activists, where volunteers can learn to engage in advocacy work to protect San Diego's waterways.
Another great way to support our mission is to follow us on social media, subscribe to our email list, and tell others about our organization.
I would love to learn more directly from San Diego Coastkeeper