San Diego Food System Alliance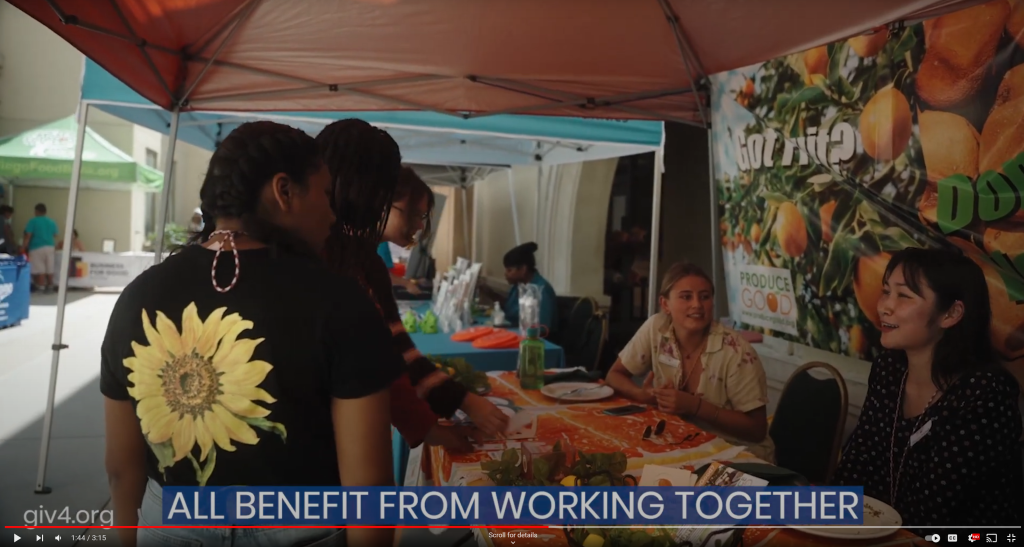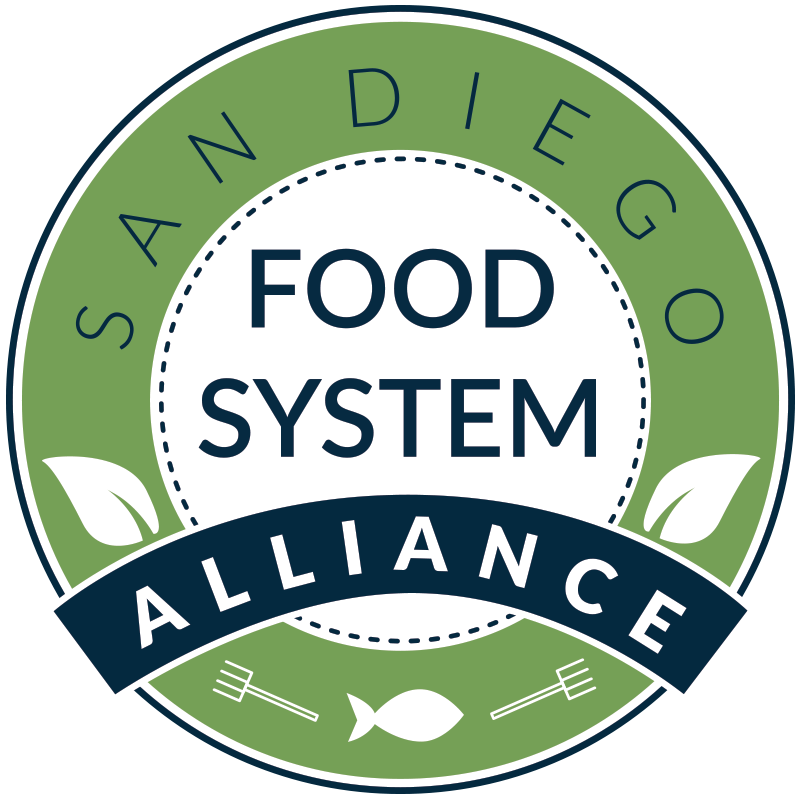 giv4 Category: Advocacy/Justice Impact

Contact for more information:
The San Diego Food System Alliance is committed to cultivating a healthy, sustainable, and just food system in San Diego County. Grounded in a shared platform, San Diego County Food Vision 2030, the Alliance supports the movement through community organizing, storytelling, and wealth building. The Alliance is a team of weavers, organizers, storytellers, culture builders, capacity builders, and resource mobilizers, working with an expansive network.
How is San Diego's food system related to climate change?
One of the greatest impacts of climate change is connected to how we grow, move, eat, and waste food: our "food system". The industrialized version of this system relies heavily on fossil fuels, pesticides, fertilizers, and monoculture farming practices. Our food system is the largest contributor to greenhouse gases globally - food waste alone contributes 10% of our global emissions. It is also a wasteful and vulnerable system.
Climate change and extreme weather patterns impact the livelihoods of farmers and food security across communities. Re-orienting towards a community-rooted food system is one of the most impactful solutions to climate change and secure access to food.
---
What makes your organization unique in its approach to addressing climate change?
Through San Diego County Food Vision 2030, our shared plan and movement, we have an opportunity to reimagine our relationships across the supply chain and with nature. We can re-localize our food system, honor traditional ecological knowledge, invest in regenerative agriculture, eliminate waste, and cultivate a community-rooted food system where everyone belongs.
San Diego County is a unique region for cultivating justice, fighting climate change, and building resilience through our food system. Unlike other parts of the country, we have an active farming and fishing industry in close proximity to a major metropolitan region, with combined sales of over $1.8 billion annually. There is also an activated network of advocates, feeders, and eaters, committed to reclaiming our food system. While climate change and the recent pandemic impacts exposed the vulnerabilities of our food system, these impacts have also strengthened local networks for building resiliency into the future.
---
When was the organization founded?
In 2012, the San Diego Food System Alliance was created by a core group of advocates to weave a network of San Diegans passionate about resolving critical food system issues—shrinking agriculture and fishing sectors, increasing barriers to farming, rising food waste and food insecurity, growing challenges for local food businesses—and to offer a space for connection, learning, and sharing.
Most recently, the Alliance brought together over 3,000 people across our region—including essential food and farm workers and residents from communities most impacted by our food system—to create San Diego County Food Vision 2030 (sdfoodvision2030.org), a shared plan and movement for food system transformation.
Food Vision 2030 is more than a plan, it is one of many new seeds planted, from which a powerful movement toward change continues to grow.
---
giv4 provides general operating support through this grant. (Why? Learn more). However, if this funding would be useful in your giv4 climate category (justice and advocacy), how would it be used?
The funding would be used to steward San Diego County Food Vision 2030 forward through our 3 tactics:
Community organizing - centering community in movement-building work, especially communities of color
Community storytelling - nurturing a food culture that leads to community healing, transformation, and liberation
Community wealth building - redistributing wealth and creating a supportive ecosystem for greater community ownership across the food system
---
Are there any recent news articles/publications/videos by or about your organization that you'd like to highlight?
---
How can San Diegans be part of the food systems solution?
We encourage all San Diegans to be an active participant in food system transformation. Change must happen on a systems level, but there are things we can do right now, as individuals, to cultivate a healthy, sustainable, and just food system, and support our local food economy. We offer some impactful suggestions below!
Buy local and conserve: Build relationships with your local farmers, fishermen, and food businesses (sdfsa.org/food) and begin the zero waste journey
Learn about our region: Read and learn more about San Diego County's food system and explore the San Diego County Food Vision 2030 plan
Join the Food Vision 2030 movement: Sign up for the membership program (sdfsa.org/membership), engage in community events and advocacy, and join us at our 3rd Food Vision 2030 Annual Gathering on Thurs 10/19/2023.
---
We want to ensure giv4 climate has geographic and socioeconomic diversity/representation. Where do you operate in the SD region? Are there particular communities that your work supports?
While transformations in our regional food system will benefit all 3.3 million San Diegans, Food Vision 2030 specifically benefits stakeholders that need the most support: small scale food producers, local food businesses, workers, and low-income and communities of color consumers, as well as our environment. Small-scale food producers in San Diego County, both farmers and fishermen, continually struggle to sustain their livelihoods.
Over 200,000 individuals are employed in San Diego's food system, earning the lowest annual wages of all sectors; 500,000+ residents are food insecure, disproportionately impacting communities of color. And while climate change issues affect everyone, low-income residents and communities of color are most greatly impacted; San Diego is home to 38 disadvantaged communities as designated by CalEPA.
---
What else would you want people to know about your organization?
Within our Community Wealth Building pillar, we have recently launched the 
Local Food Economy Lab
, a new program that centers equity and community ownership, and works to support the viability of underserved small-scale farmers, ranchers, fishermen, food business owners, and the communities they serve in San Diego County.
Centering the needs of the beneficiaries, the Lab creates shared spaces that foster collaboration and creativity, seeds community ownership and wealth building, and provides holistic support services. The mission of the Lab is to create an inclusive food economy that works for everyone.
I would love to learn more directly from San Diego Food System Alliance